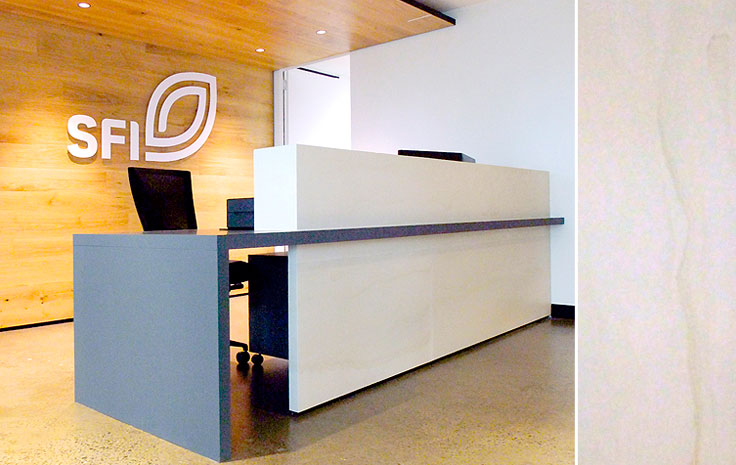 Stonini™ Delta 'Creme Brulee' panels: SFI Global Headquarters, St Leonards, and panel detail
Global natural healthcare company, Soho Flordis International (SFI), brings clinically proven natural medicines to Australia. Stonini™ Delta 'Crème Brulee' decorative wall panels create a clean yet organic look in the SFI reception area in the global headquarters at St Leonards.
The panels' subtle colouration and patterning gives the appearance of stone with the cost and convenience of Stonini™.
Stonini™ 3D Profiles range 'Cabana' in the Spencer Stuart Paris office
Executive search and leadership consultancy, Spencer Stuart, has been supporting companies for 60 years. Cabana wall panels from the Stonini™ 3D Profiles range reinforce the firm's strength and permanence.
Stonini™ wall panels are lightweight and easy to install and are ideal for refreshing commercial environments.